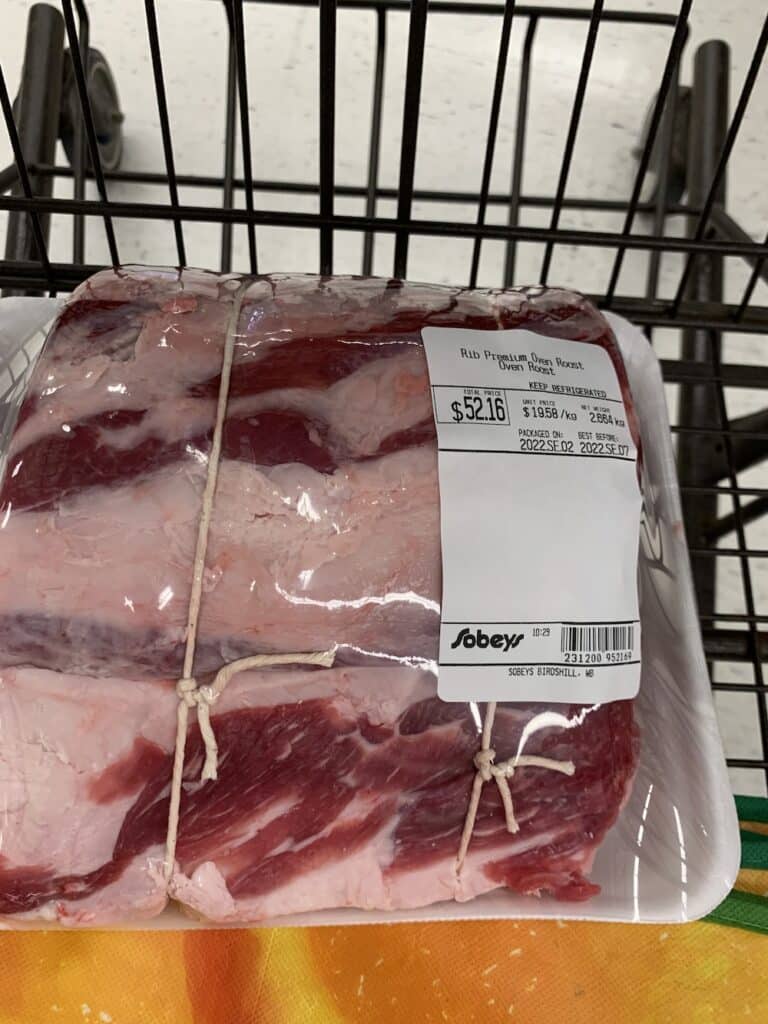 Not sure what meat prices are like in your neck of the woods these days. But when prime rib roasts went on sale at our local grocery story, we had to snap one up. It's summer, and we usually equate Prime Rib with Yorkshire pudding, hearty garlic mashed potatoes and other cozy fare. But we decided to go for it – and seize the chance to throw it on our Yoder YS640S Smoker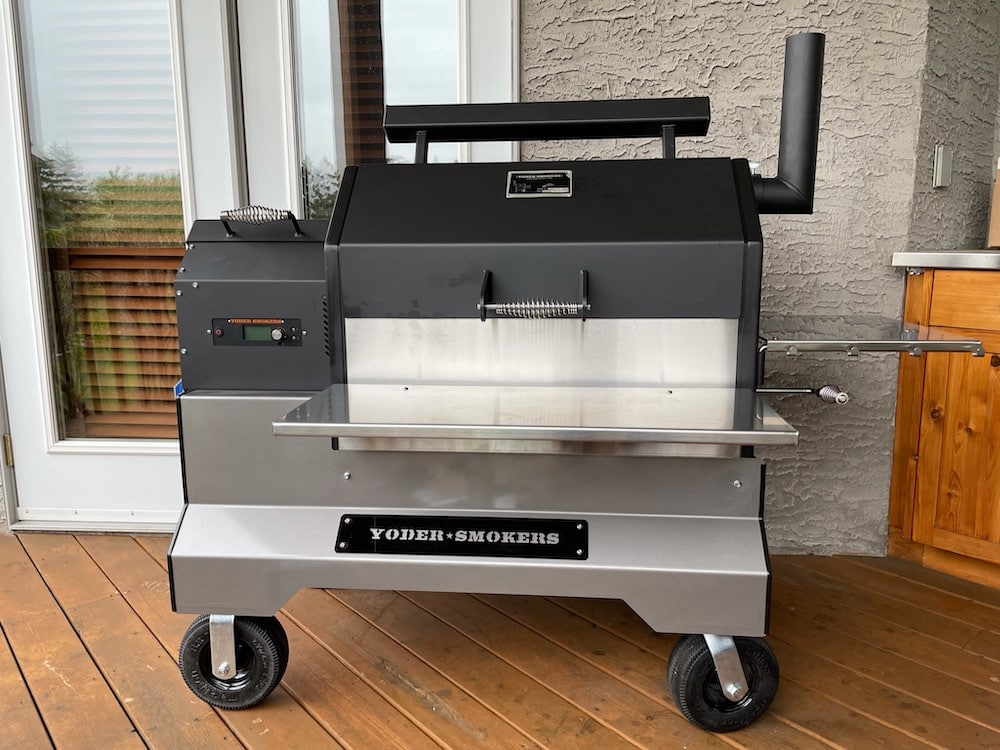 We fired up the grill, and brought it to a super-low 200 degrees F.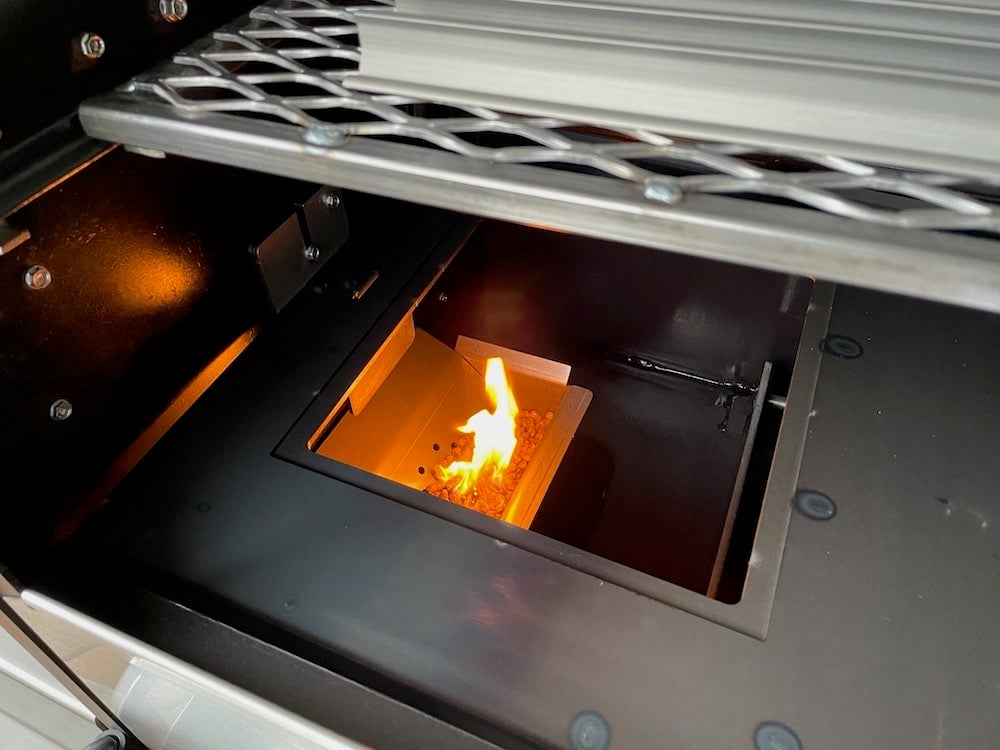 You can't go wrong with a simple seasoning, so we chose our go-to blend of Malcolm Reed's A.P. Rub and The BBQ Rub – no one does the basics better. And this way we figured we'd have to the best chance to tasting just what the smoker offers one of our all-time favourite cuts.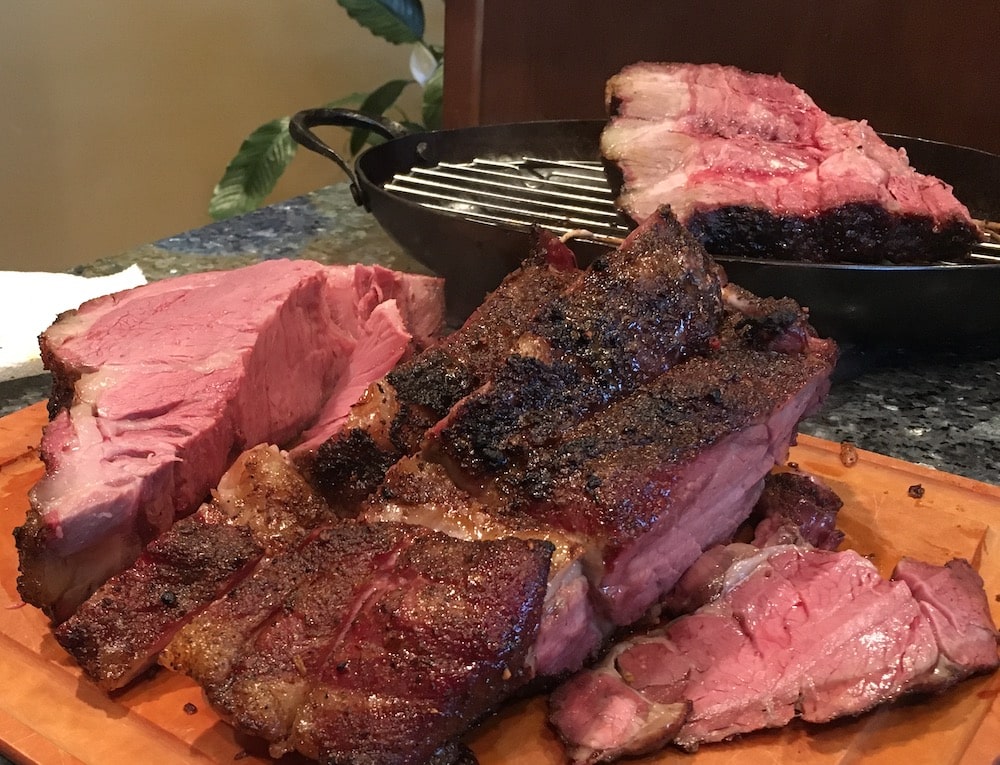 The 2.7 kg (~6lbs) roast took 5 hours to reach 132 F with virtually nothing for us to do. Now and then, we just needed to check our app linked to the built-in Fireboard temperature monitoring system (more info on this here). We might have stretched our legs once to go out and check the pellet levels, too. But truly – the Yoder makes this so easy.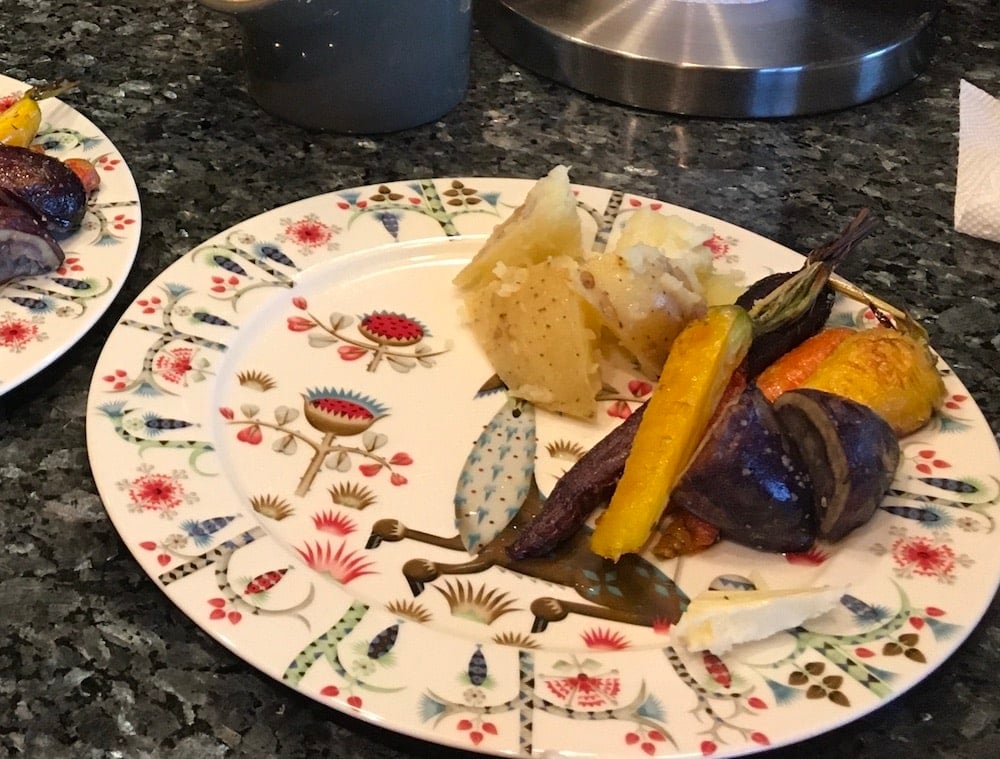 We rested the meat for 30 mins, although we'd consider a 45 min. rest time for even more juiciness. While the meat did its thing, we roasted up some of the summer bounty from a local farm – multi-coloured carrots and purple potatoes. We boiled a yellow potato and a couple of cobs of corn for good measure, too – bringing summer sides to what's often a winter dish.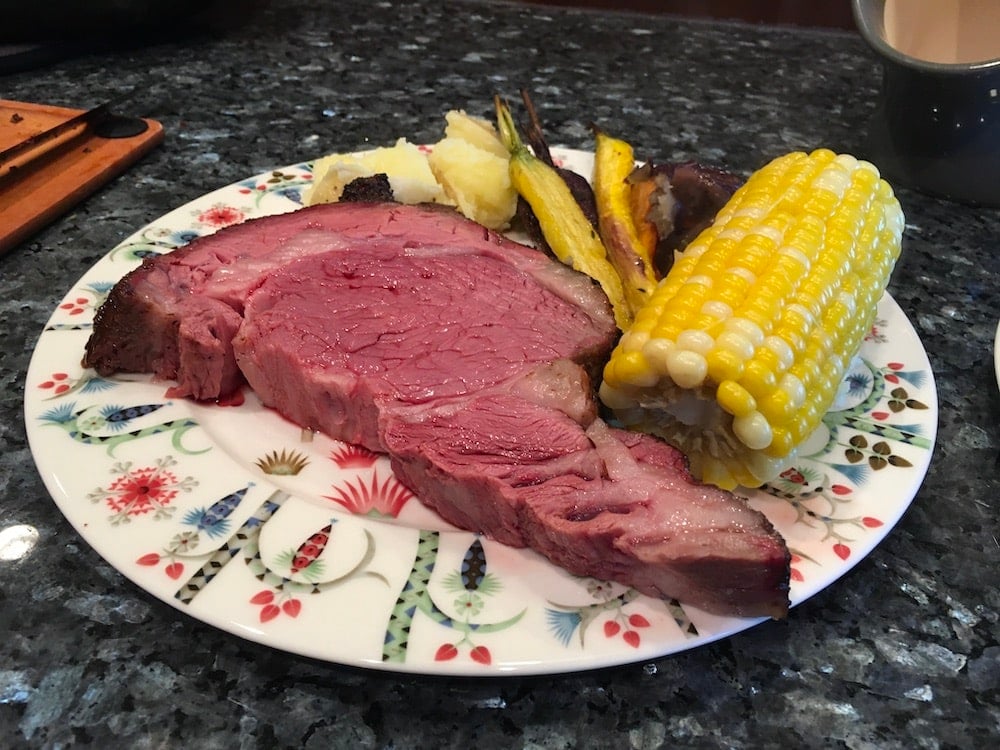 The whole meal was delicious. The smoker worked great, and imparted a subtle smokey taste to the meat, which is what we were hoping. It may not replace our much-loved approach somewhere deep in December when we'll be roasting prime rib indoors and whipping up Yorkshires and mashers – but it's certainly a worthy option!