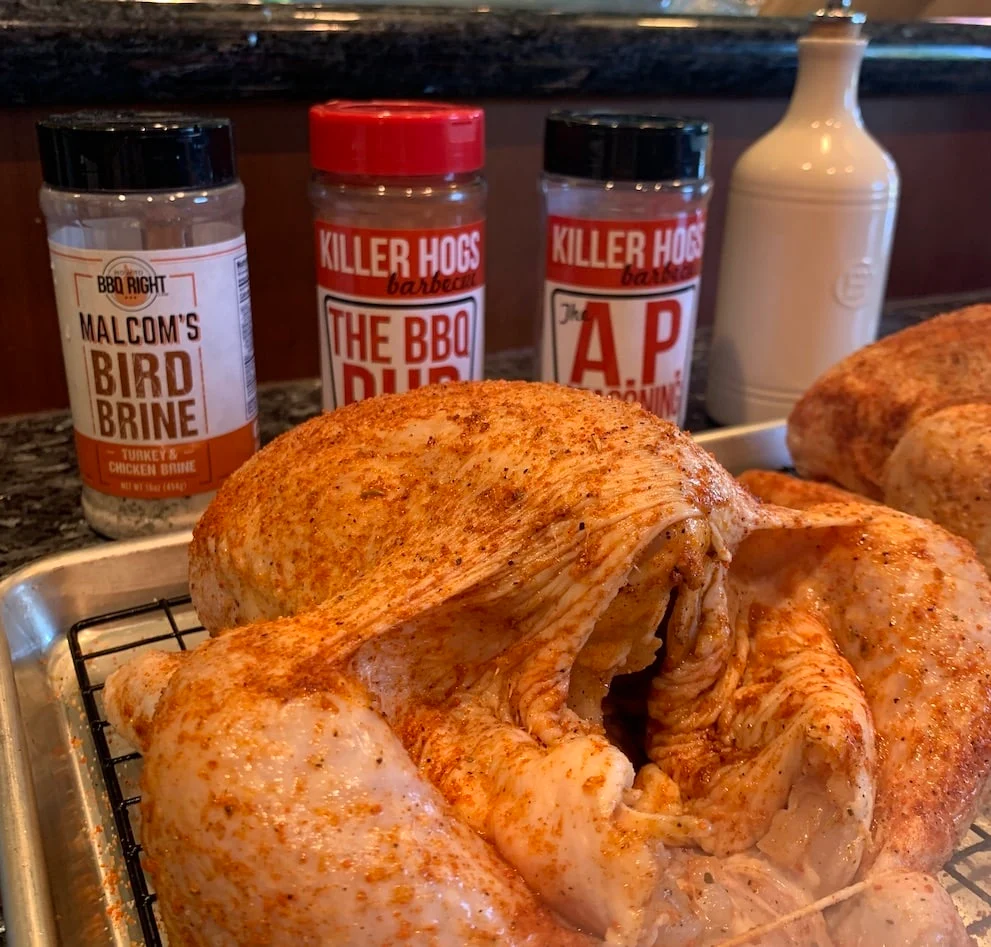 We threw a couple of whole chickens on our Yoder YS640S Smoker the other night. At about 3.5 lbs a piece, we enjoyed chicken for dinner and for days (salad, sandwiches, snacks). Super impressed by the flavour, texture and the ease of preparation.
We started by brining the birds overnight in the fridge using Malcolm's Bird Brine. We then patted the chickens dry, and air chilled them for about four hours. After that, we oiled and seasoned them up, and stuck them back in the fridge for another 90 minutes before cooking.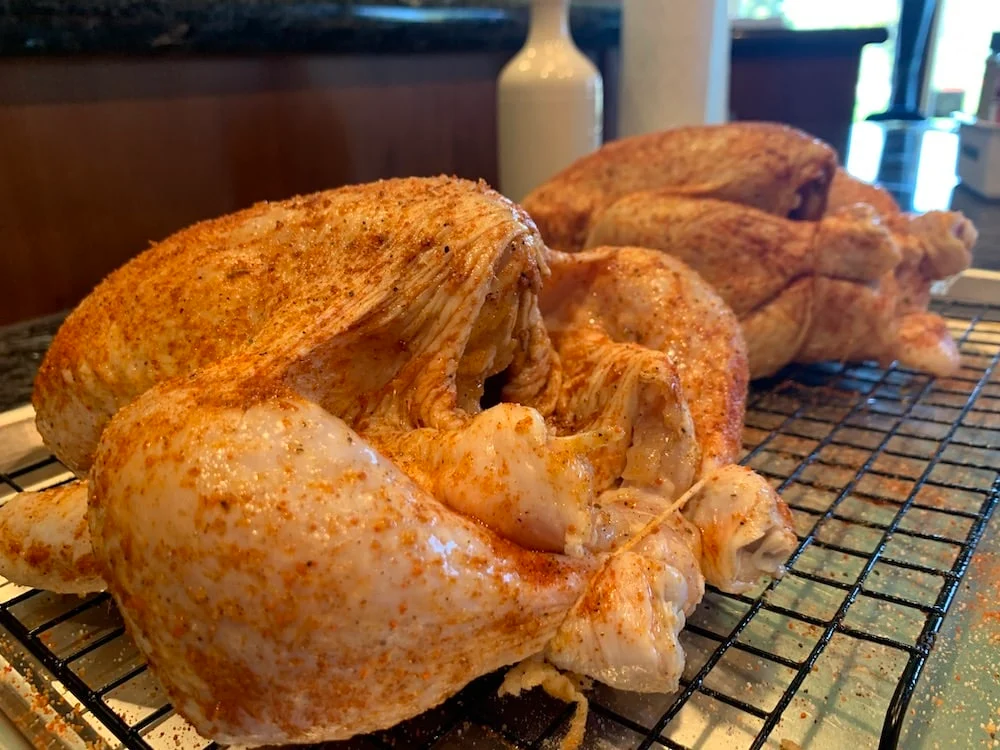 A note on seasoning: we used our go-to Killer Hogs seasonings (The A.P. and BBQ Rub) and the results were delicious. BUT – that brine imparts a lot of saltiness. Next time, we'd dial back the seasoning to get more flavour and a less salty finish. (If you're brining your birds, be warned and be wary!)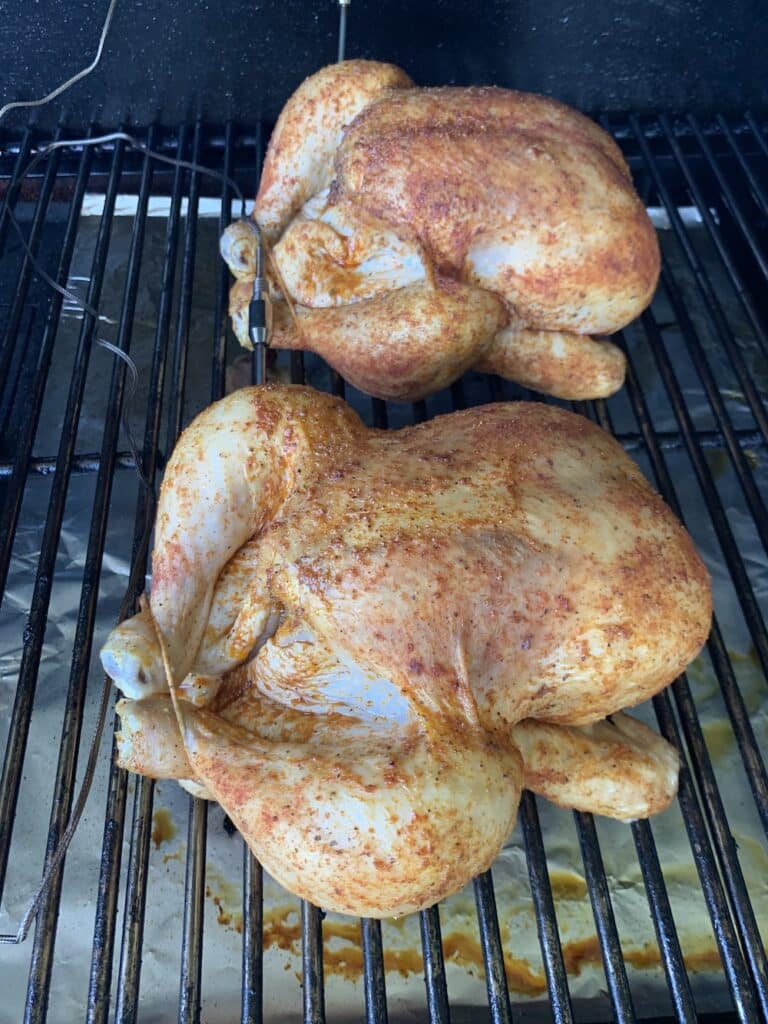 We got the grill up to 350F and put the chickens on. Plenty of room in our Yoder for the magic to happen.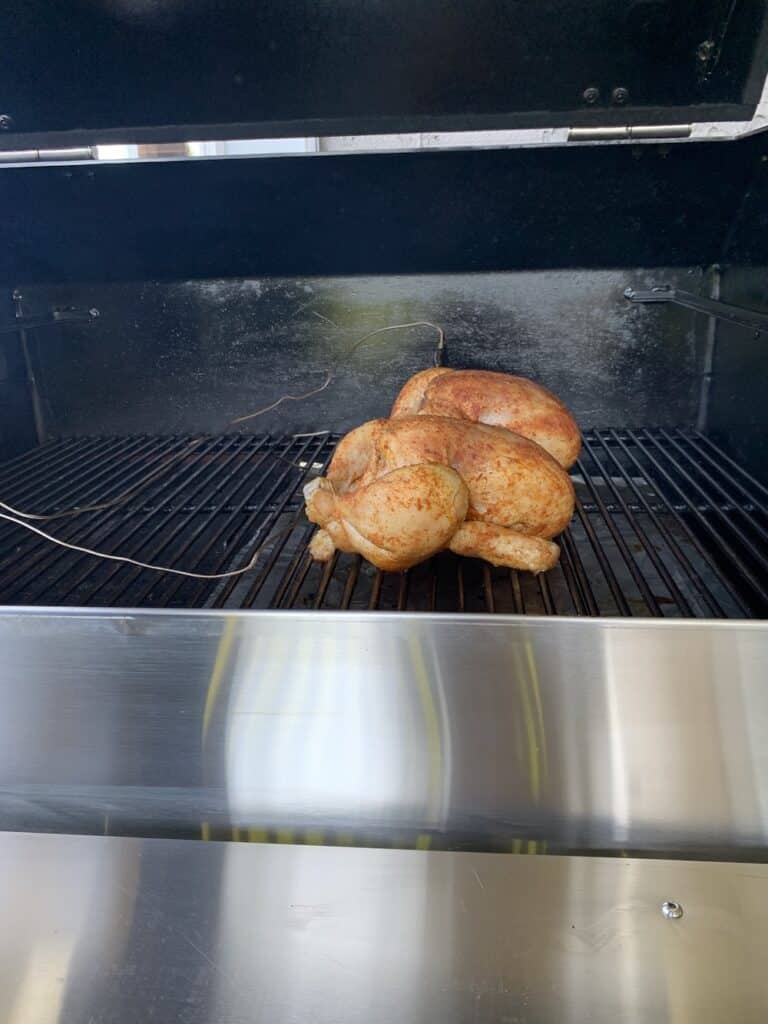 We cooked the birds for 90 minutes until the breast meat read 165F. Then we let 'em rest for about 15 minutes.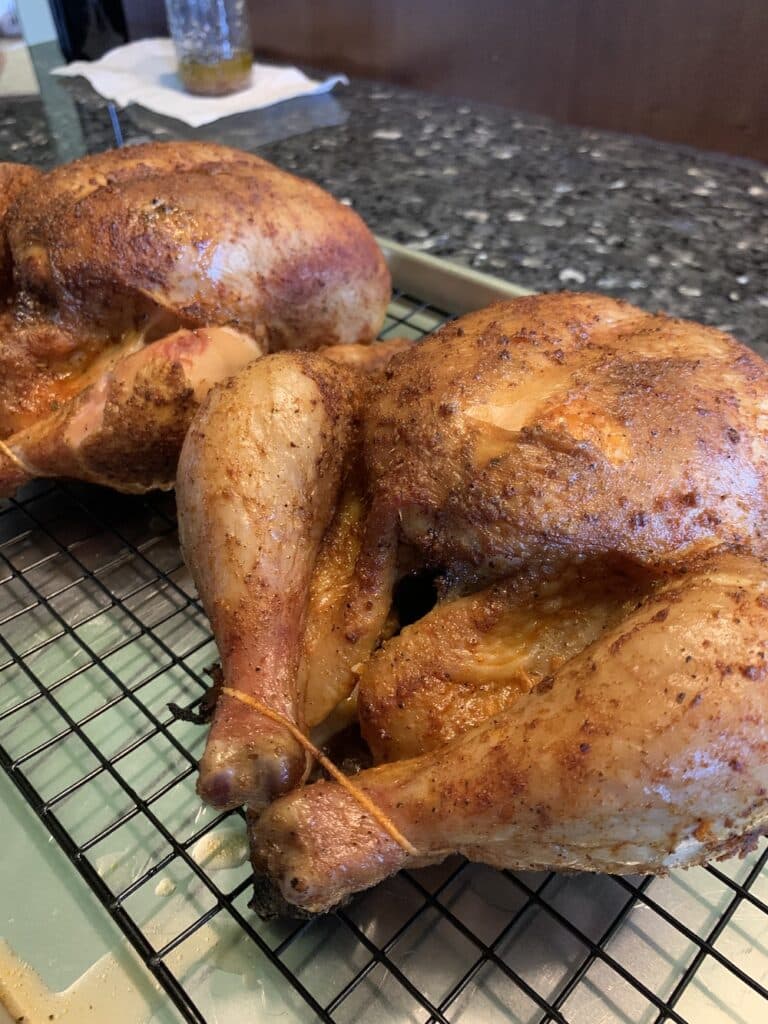 We were really impressed with the look and texture of the skin and the meat. Crispy and nice colour for the skin, and super juicy meat inside.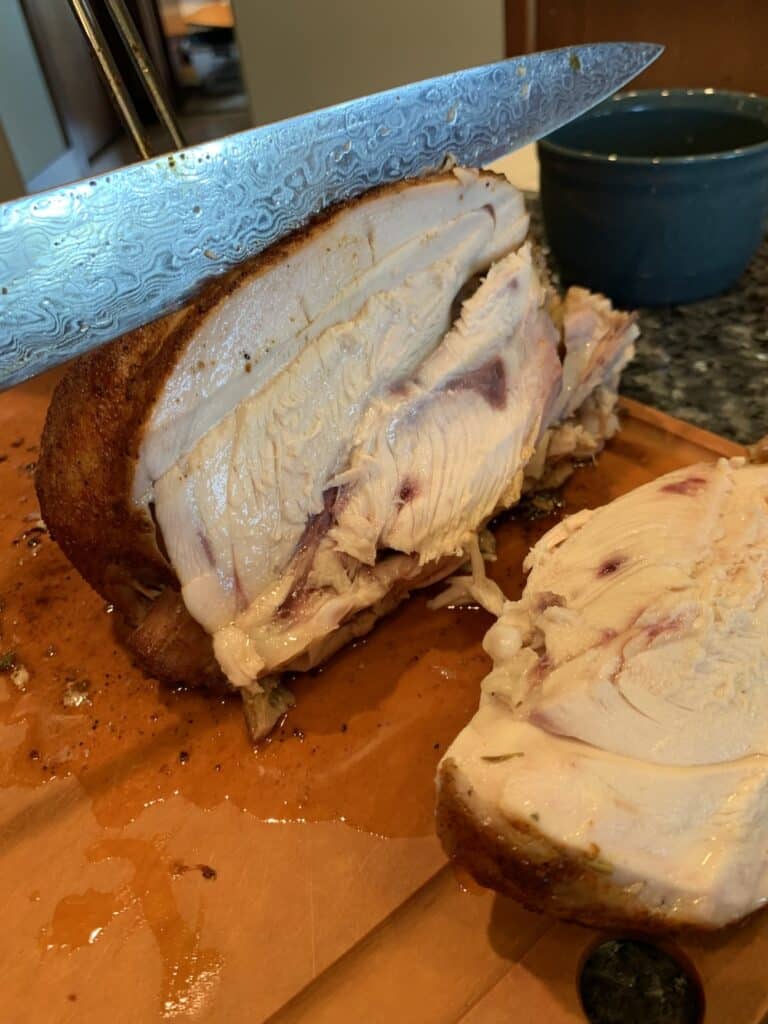 The level of smokiness was exactly to our taste when it comes to chicken – as in, just a hint. It was not overpowering at all. Just enough to make the birds special and give them a little 'something' over oven-roasting.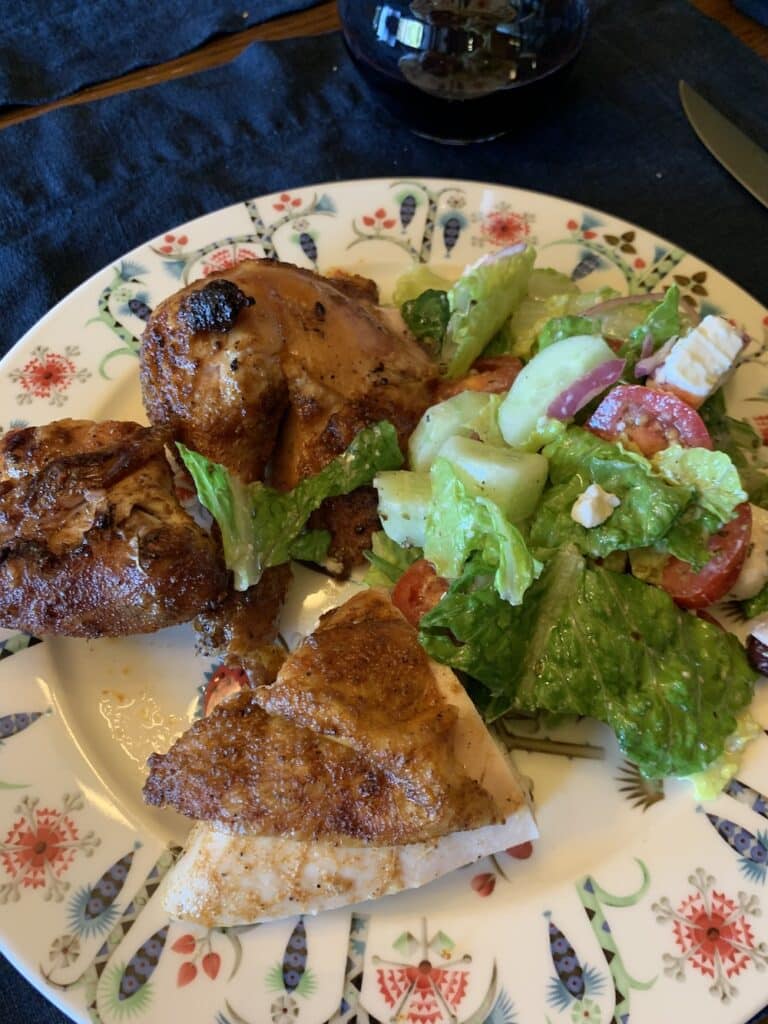 The chicken was delicious carved and served hot, paired with a homemade Greek Salad. It was also fantastic cold for the next few days. So tasty that leftovers weren't at all tiresome.
Another win for our Yoder YS640S Competition Smoker!