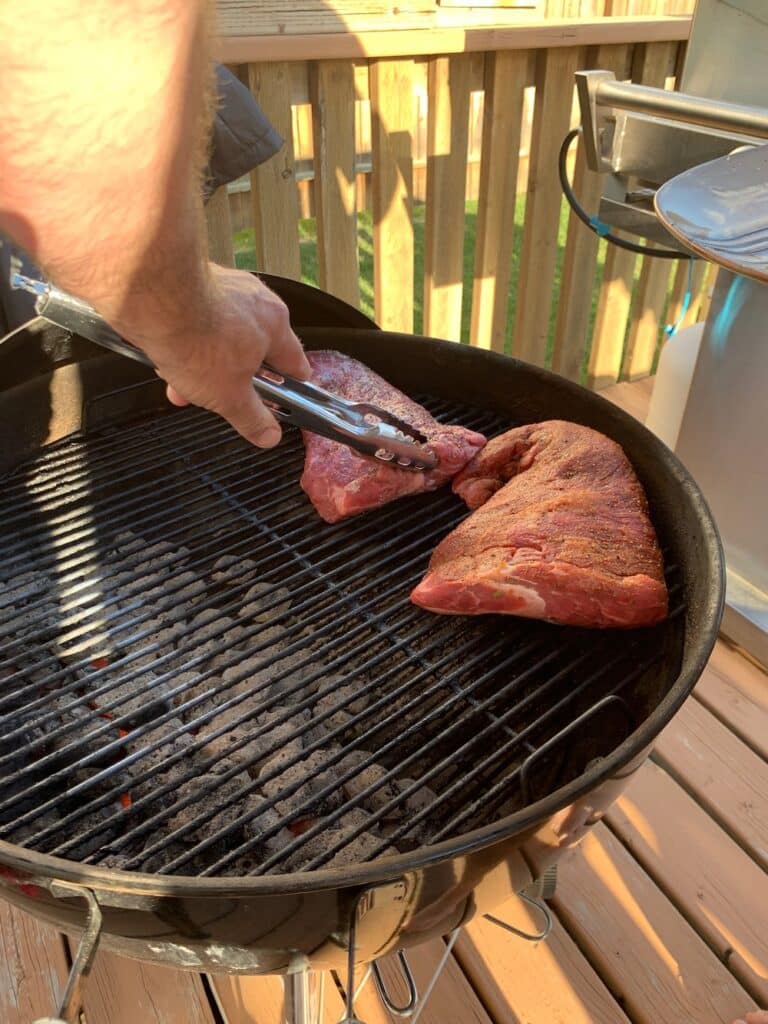 We were in the mood for steak done up just right on our Weber Charcoal Grill. We went with uber-flavourful tri-tip steaks – times two – perfect for slicing and serving to a small crowd.
While we were at it, we thought we'd add not one but two BBQ-worthy salads and mess of bacon-heavy baked beans. Take a look, Nation – get hungry, and inspired.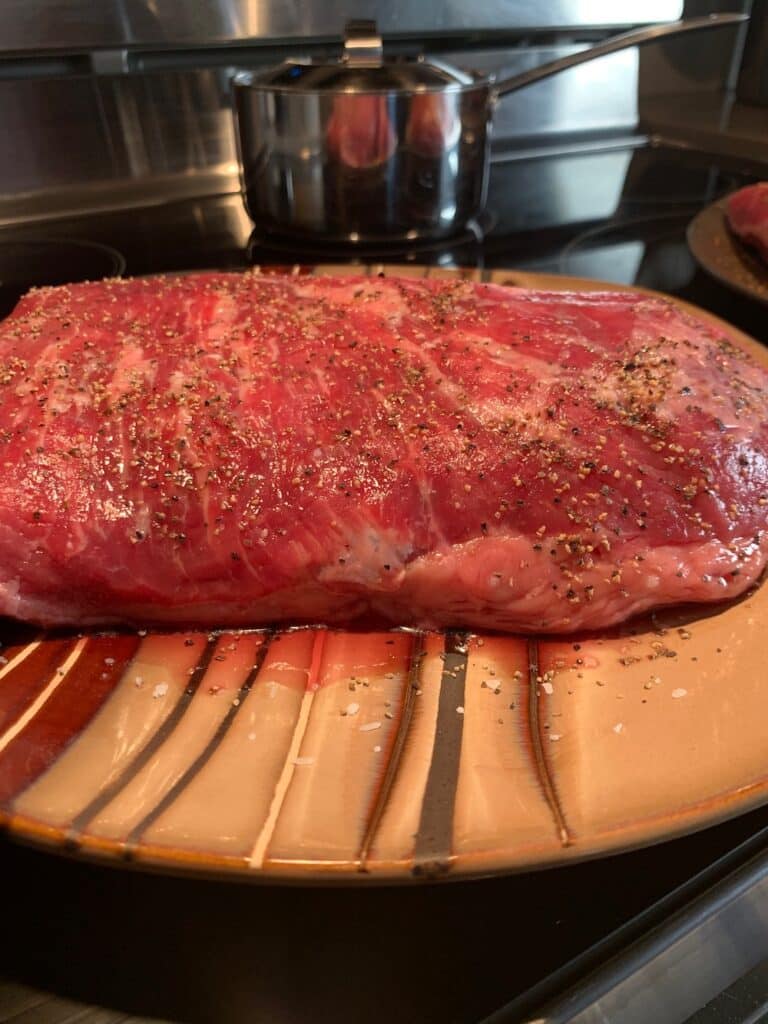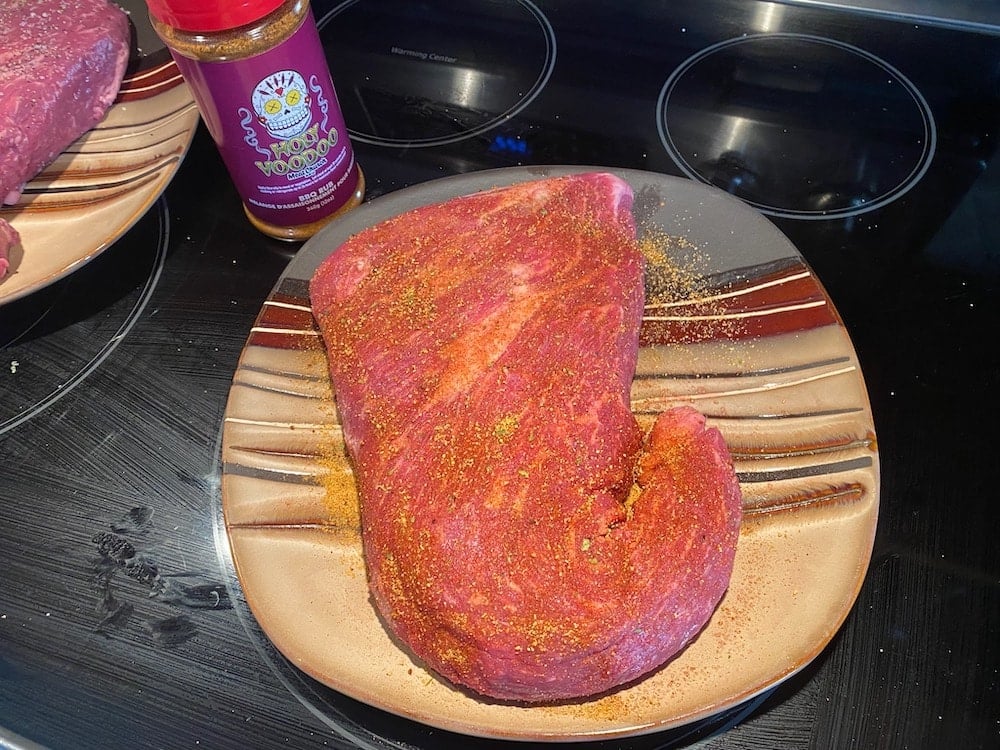 Not sure what it's like in your parts, but tri-tip isn't always easy for us to find. We like it for its marbling, its tenderness and the fact that it just loves the grill. So when we saw these babies, we grabbed them.
We seasoned them in two different ways: simple salt and pepper for one (can't go wrong), and a generous dose of Meat Church's Holy Voodoo BBQ Rub for the other (can't go wrong there either).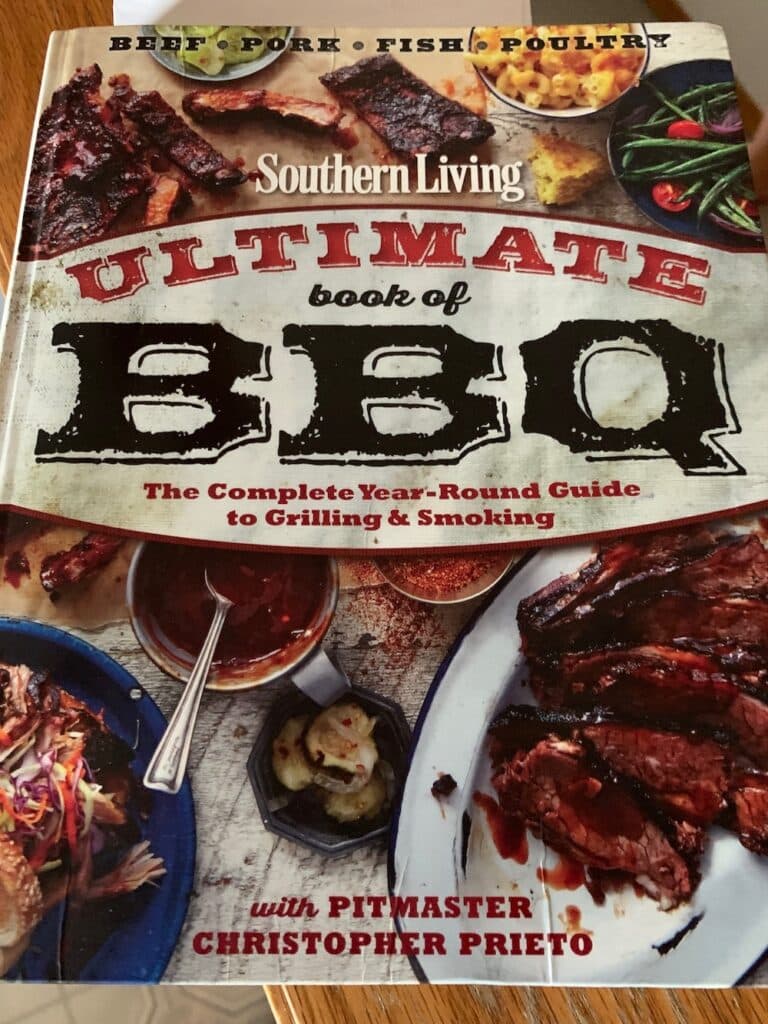 With steaks ready for the grill, we got our sides on. Must give a big shout out to Southern Living's Ultimate book of BBQ by Christopher Prieto for recipe and inspiration. (Let's just say the pages of this go-to book are well-worn in our home.)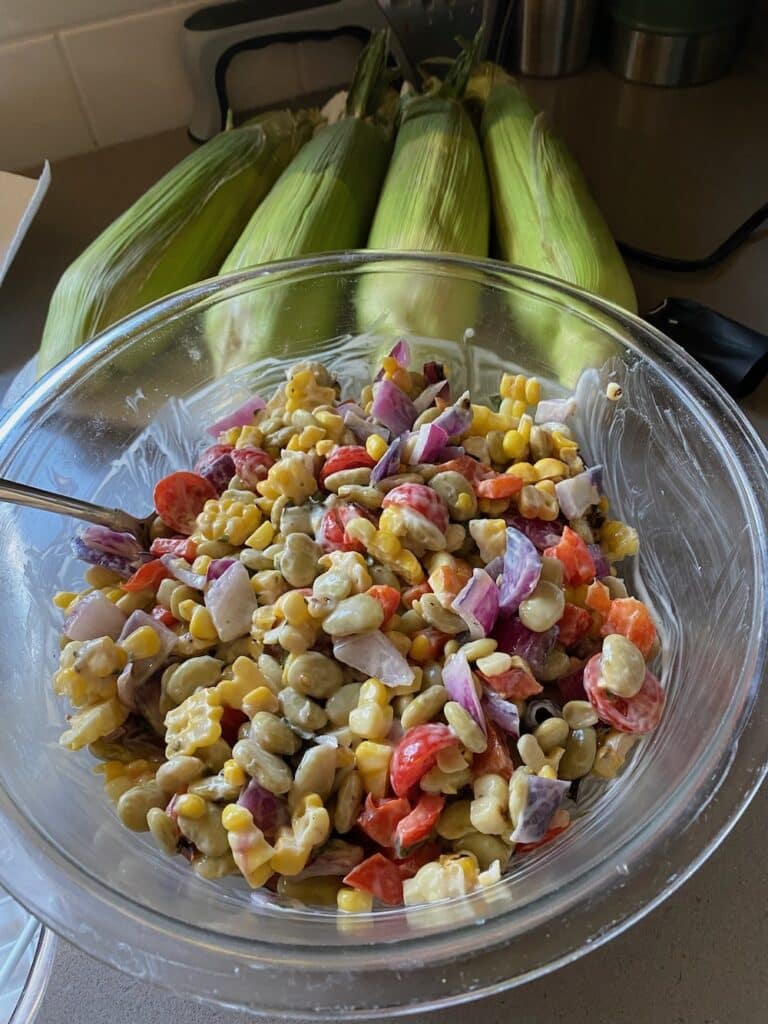 Pieto's Grilled Corn and Butter Bean Salad is a standout – a key ingredient being – wait for it – the grilled corn. We fired up our TEC gas grill for this purpose and threw on some cobs. We're pretty sure it's the corn in this one that makes going back for seconds almost mandatory.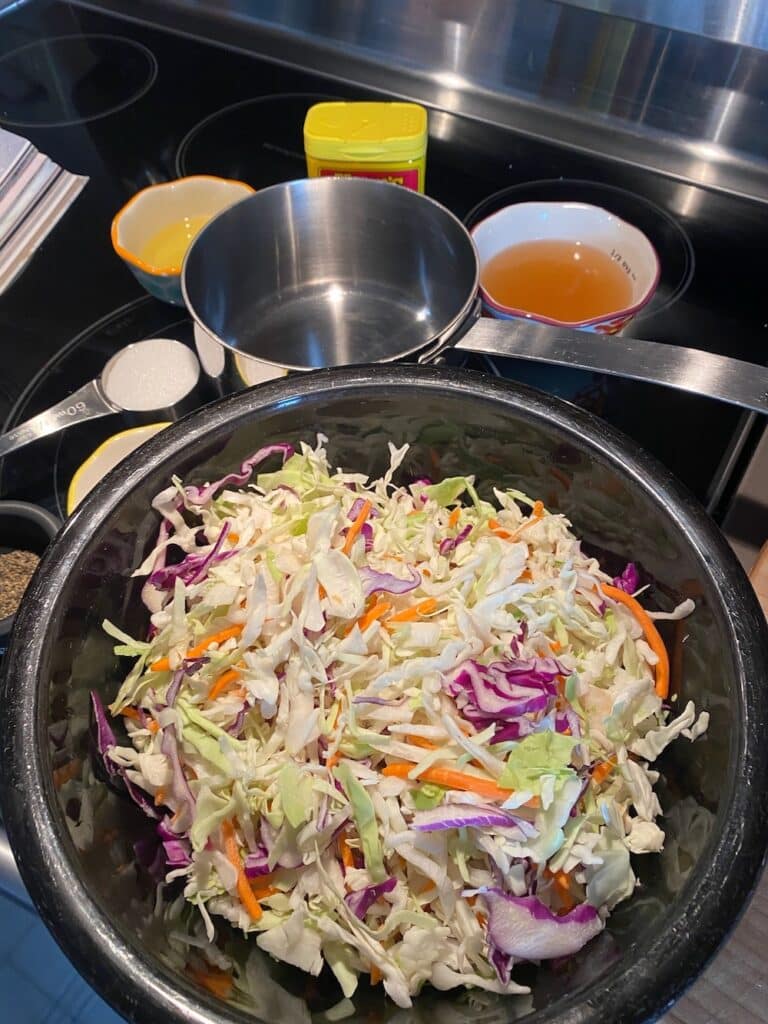 A tangy slaw balanced out the creamy richness of the corn and bean salad…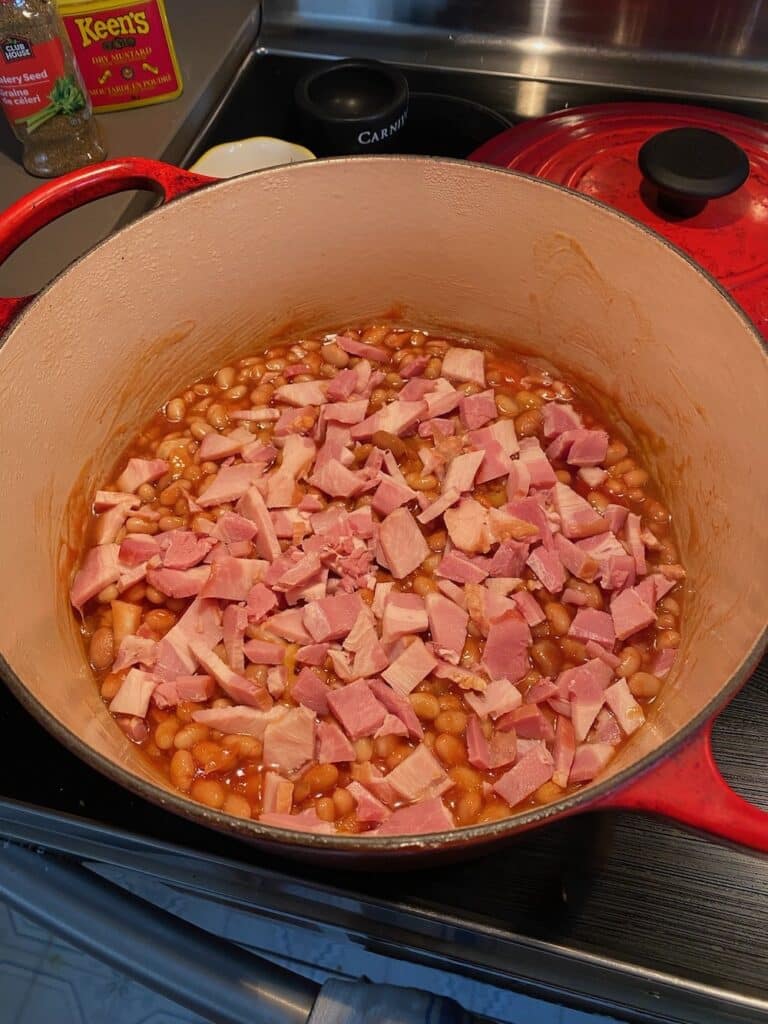 …and a bacon-rich baked bean dish rounded out the supporting cast for the feast. Now to the meat.
We got our charcoal going on one side of the grill to create an indirect heat situation.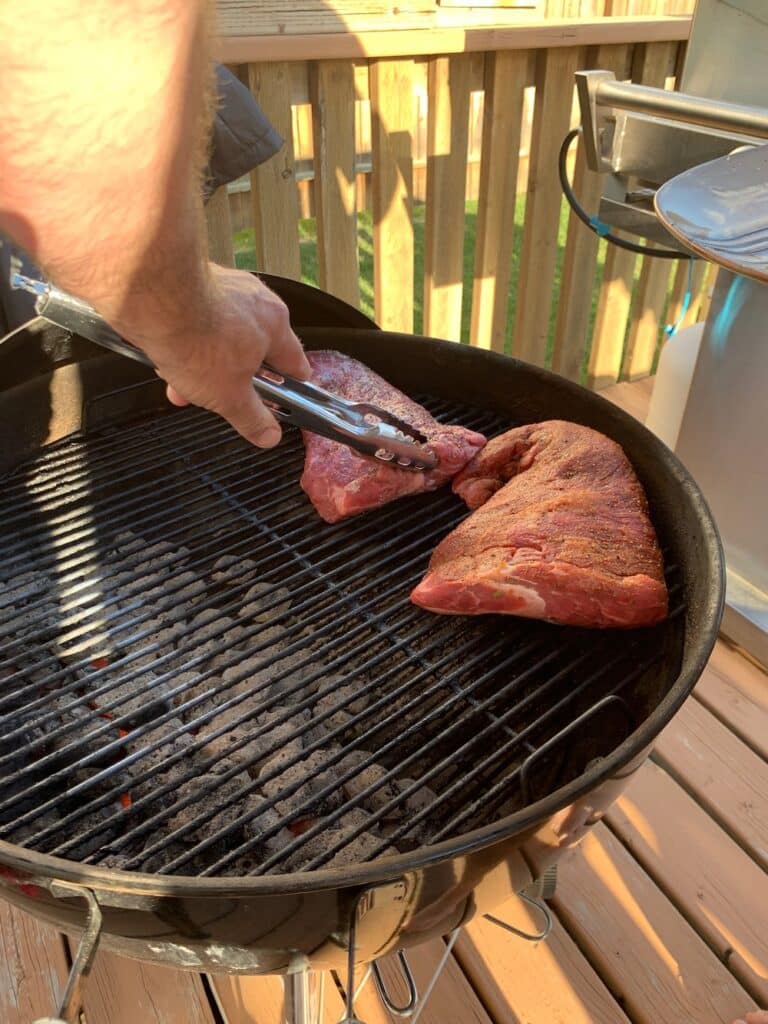 When things were hot and ready, we slapped on the steaks, covered them up, and kept then on for about 20-25ish minutes to get a nice medium rare.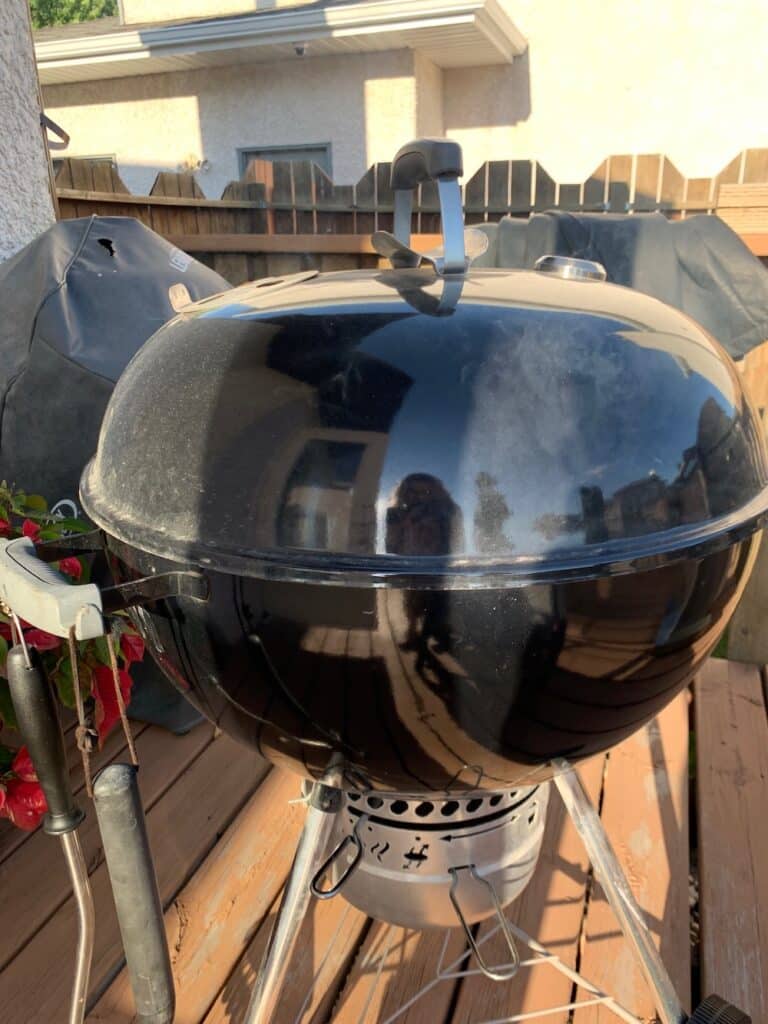 Check out the results below. Awesome colour, right?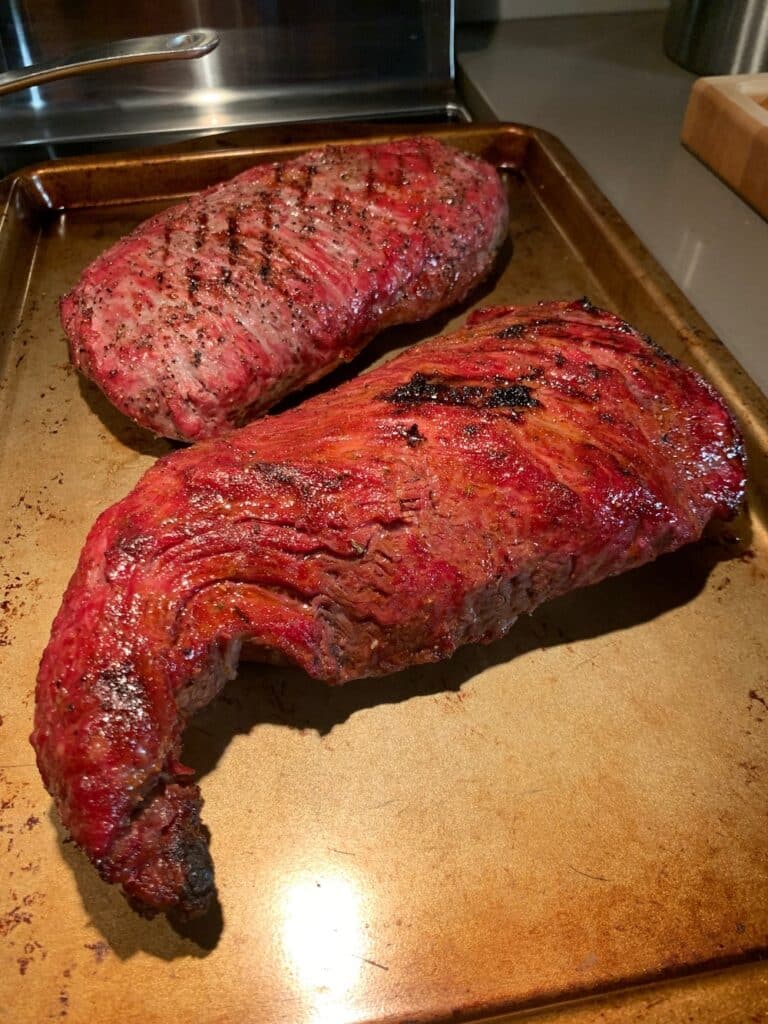 We were feeding a small group, so we sliced it all up and urged everyone to try both seasoning styles.
The verdict was that both the salt and pepper and Holy Voodoo steaks tasted great. The take-home message was that the salt and pepper was no slouch at all. So if that's all you have on hand, you're good to grill.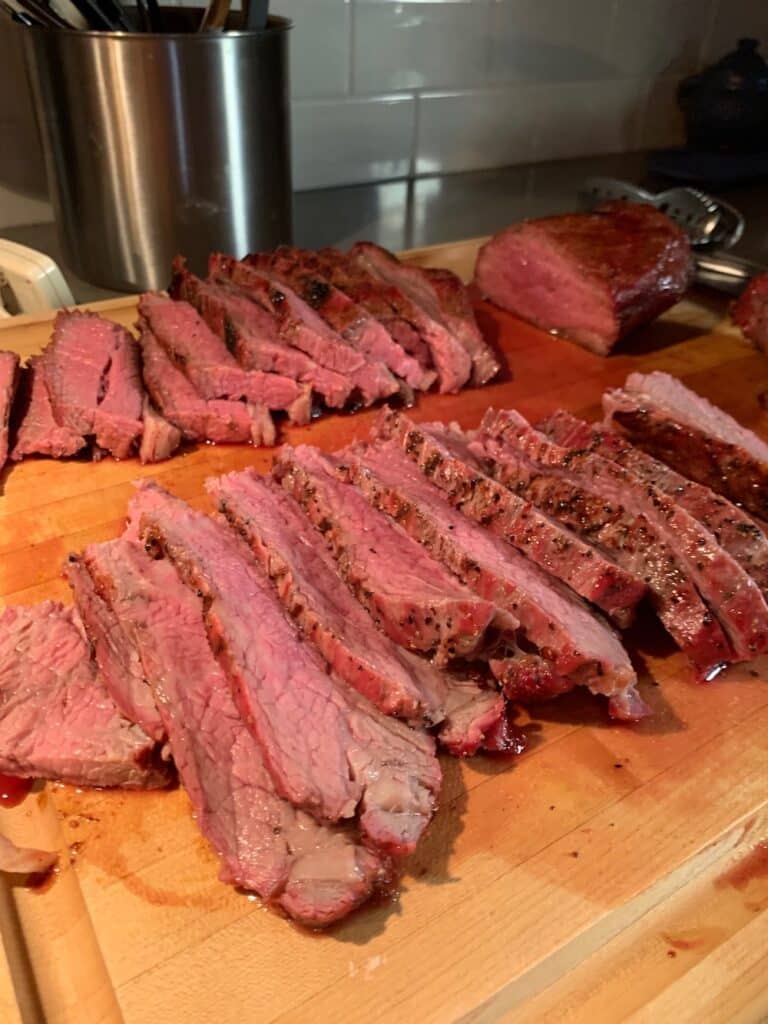 Here's a (first) helping plated and ready to eat. Plenty of seconds and leftovers to enjoy!
Now go get yourself some tri-tip and have some fun.