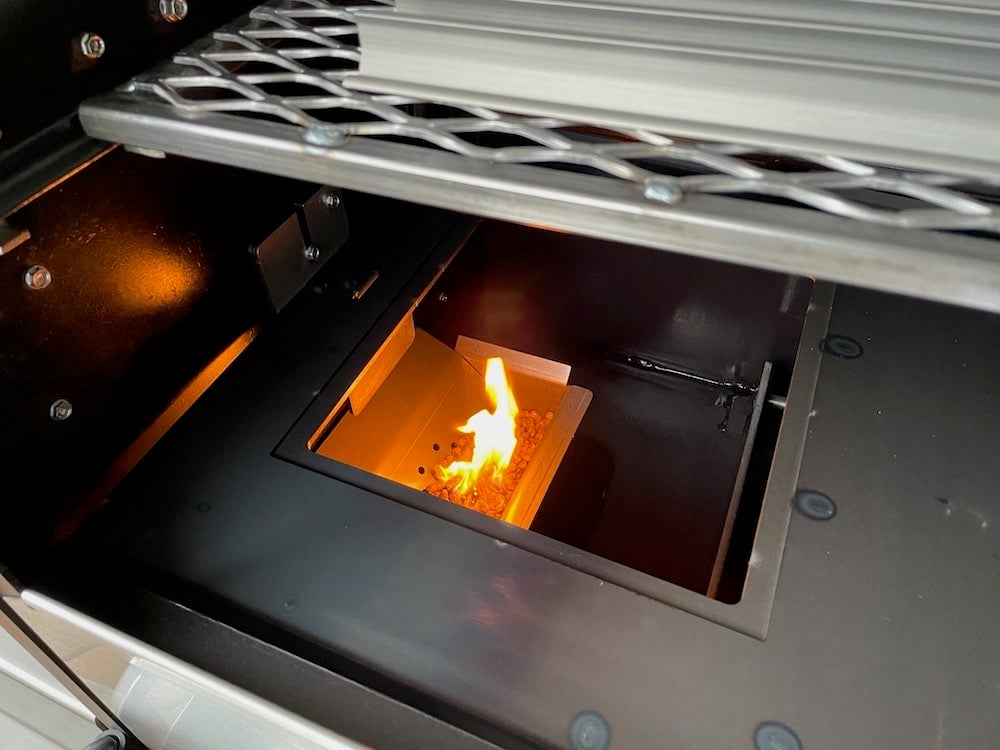 Well, we've cracked the mid-April threshold, and we're still digging ourselves out from yet another load of snow. In these parts, we love a good extreme-conditions, winter-grilling tale – but we are chomping at the bit for some warmer grilling times!
Here's hoping that many of you in the Nation are already stripping down to shirtsleeves and grilling to your heart's content. But for those of us still floundering in flurries, here's a gallery of some of last year's greatest hits from our still-rather-new Yoder Smoker, the Yoder YS640s pellet grill. Let's hope these pics help to coax summer grilling time our way…
Burger Patties

Building Burgers

Burger Art

Beef Short Ribs

Smoking the Short Ribs

Shorts Ribs in Red Wine Braise

Short Ribs Plates

Pork Shoulder

Pork Shoulder Seasoned with Killer Hogs Rub

Pulling Apart Tender Smoked Pork

Pulled Pork for Days

Pulled Pork Sandwich

Seasoning a Beef Brisket

Come closer…

Brisket in Butcher Paper

Brisket Plated

Salmon

Salmon Flaking Beautifully

Salmon Plated and a Crisp White

Baby Back Ribs

Traditional Boston Baked Beans

Best Version Ever of Pork and Beans
You'll notice a few common themes in our gallery that deserve a shout out. First, all this glorious food was prepared on our spectacular Yoder Smoker's Yoder YS640s pellet grill. We bought ours through the good folks at Luxe Barbeque Company – assembled and delivered, thank you very much. We often find ourselves stocking up on pellets, specialty seasonings and other grilling supplies at this one-stop luxury bbq stop.
Speaking of seasonings, we've been taking our grilling and smoking to the next level with the superb line of Killer Hogs barbecue rubs and seasonings, created by brothers Malcolm and Waylon Reed. Big shout out to Malcolm not just for the killer blends, but also his awesome recipes and smoker video tutorials. We've certainly learned more than a thing or two about doing ribs, pork shoulder, brisket and more from his award-winning competition bbq expertise.
Finally, as you can tell from our pics, we like our wine. Our go-to local shop for the finest bottles as well as curated cottage cases for easy summer sipping is Jones and Company Wine Merchants. A friendly, first-class shop!
Looking forward to summer (- if you find it, let us know)!