Nothing says Christmas Holiday Dinner like baby back ribs.
Okay–maybe not.
But then again, why not? If you're like us, the answer up until now is that for a big chunk of the winter, it's just too darn cold to be thinking of smoking meat low and slow outside. That's why we were excited to come across Yoder Smokers' Thermal Jacket for our Yoder YS640s pellet grill.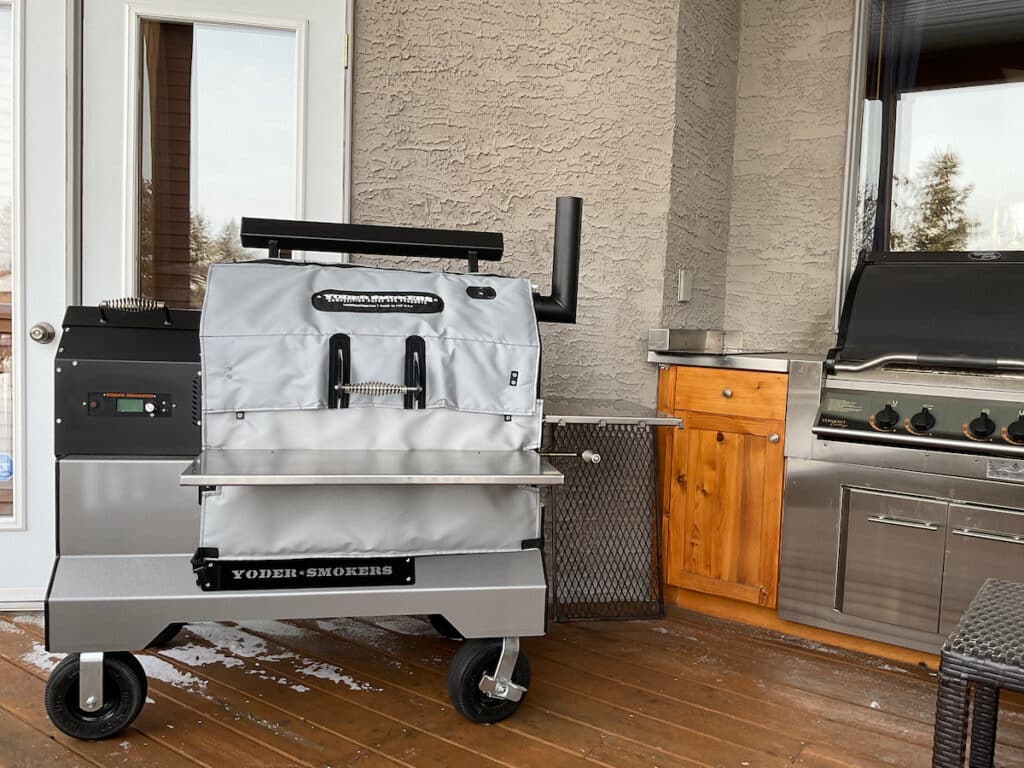 The jacket is an insulated cover custom-made to fit over the cooking chamber of our YS640S. It's a three-piece system that easily attaches to the unit and to the other jacket pieces with simple hooks straps.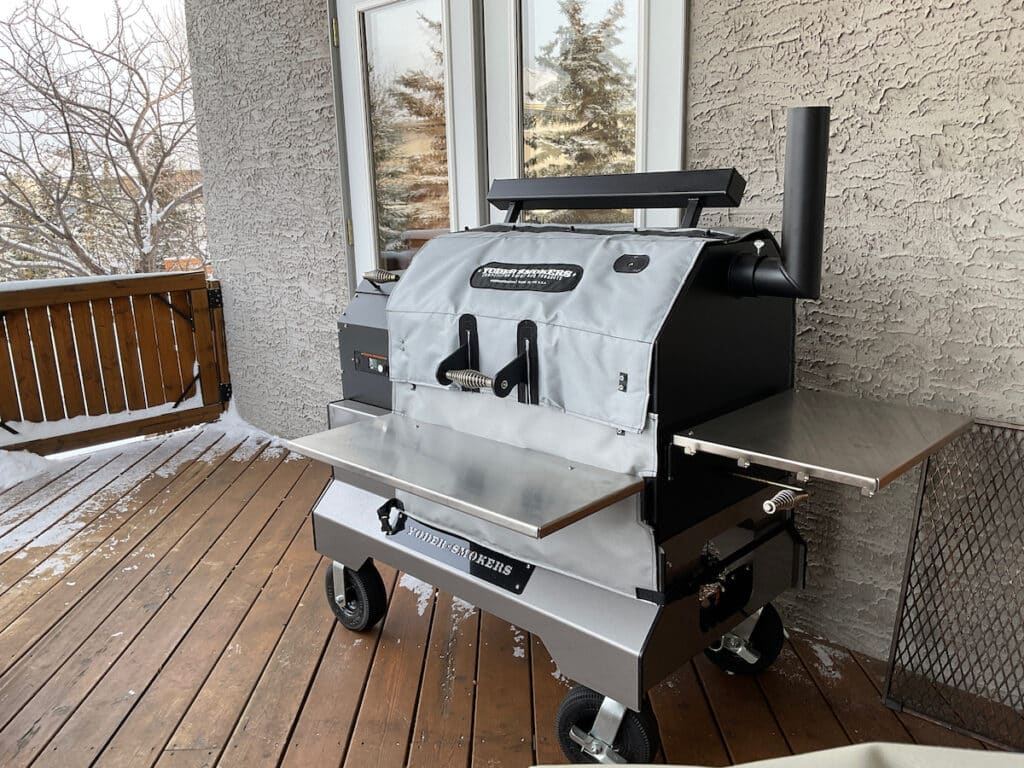 The idea is that when the cooking chamber is insulated, your smoker won't have to work as hard – i.e., consume more pellets than necessary – to fight cold outside temperatures.
Note that the thermal jacket is specifically designed for low cooking or "smoking" temperatures (below 300 degrees). Yoder recommends that you remove the jacket for higher temperature cooking.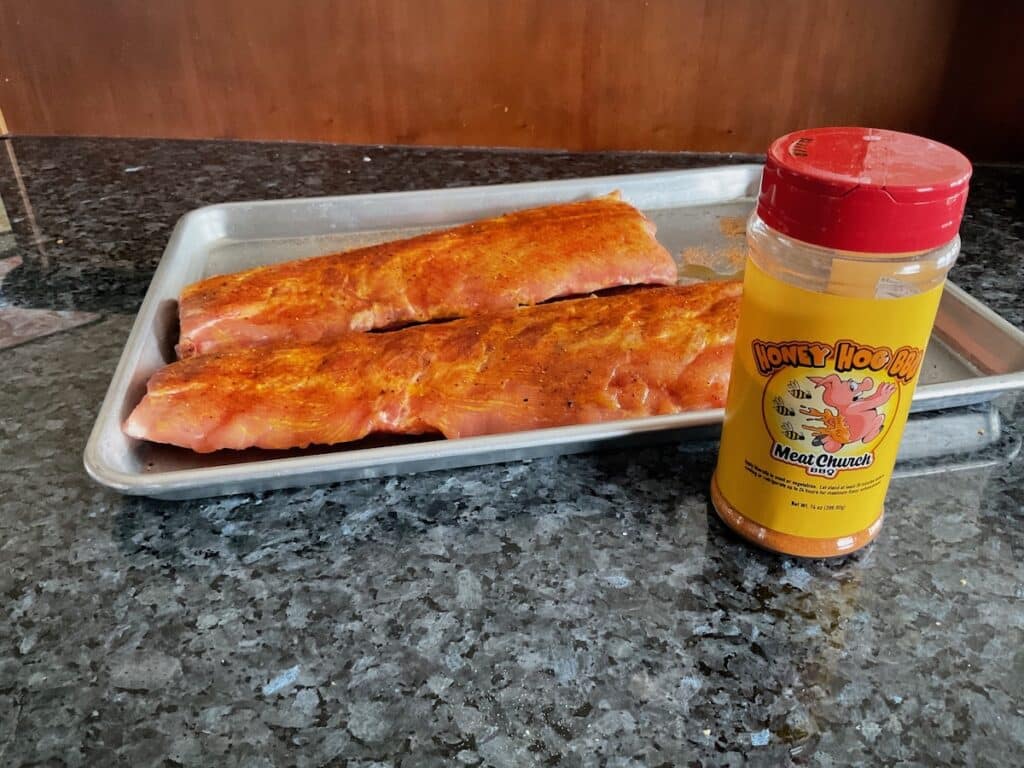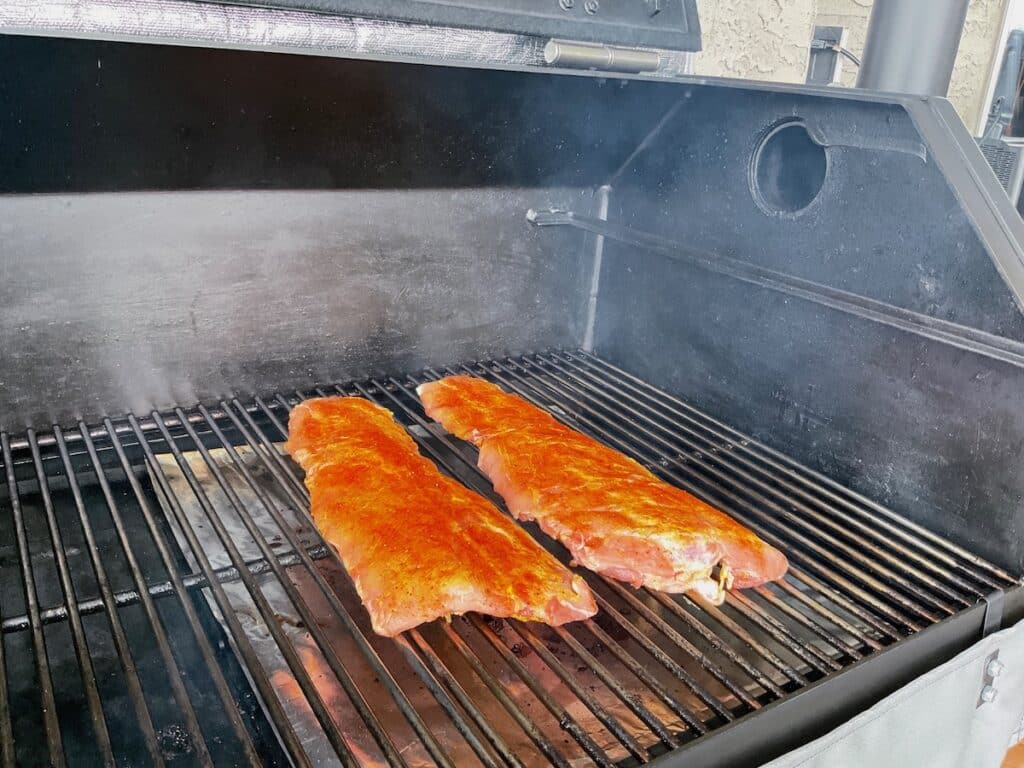 We gave our insulating jacket a whirl on December 23rd when the thermometer dipped to -9 degrees Celsius (about 16 degrees Fahrenheit). It definitely gets colder than that around here, so we'll be updating you on our experiences with more frigid temps.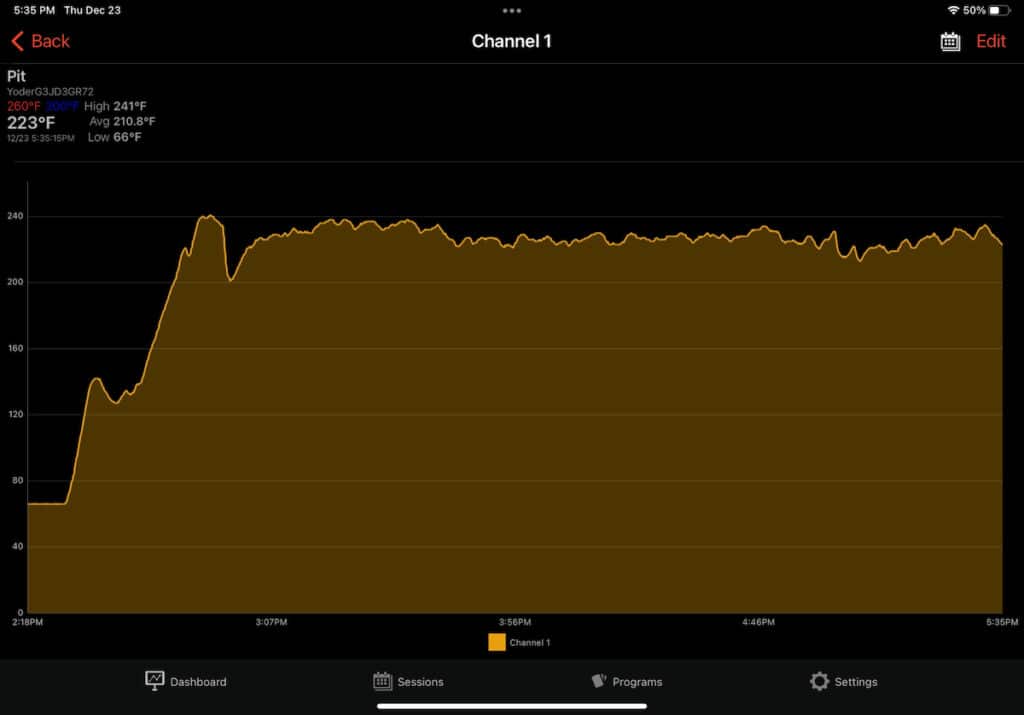 As you can see from the time and temperature chart above, we were able to keep a low smoking temperature (~225 degrees) nice and steady for hours – exactly what our Holiday Ribs needed. Despite the cold temperatures, we went through an average amount of pellets and didn't have any problematic temperature swings.
(BTW – we're totally loving our smoker's built-in FireBoard wireless temperature monitoring technology, where the screenshot above is from. It lets you monitor what's going on with your grill via an app on a tablet or smarthphone. Handy all year round, but especially welcome when it's cold outside! Read more in our Yoder Grill overview.)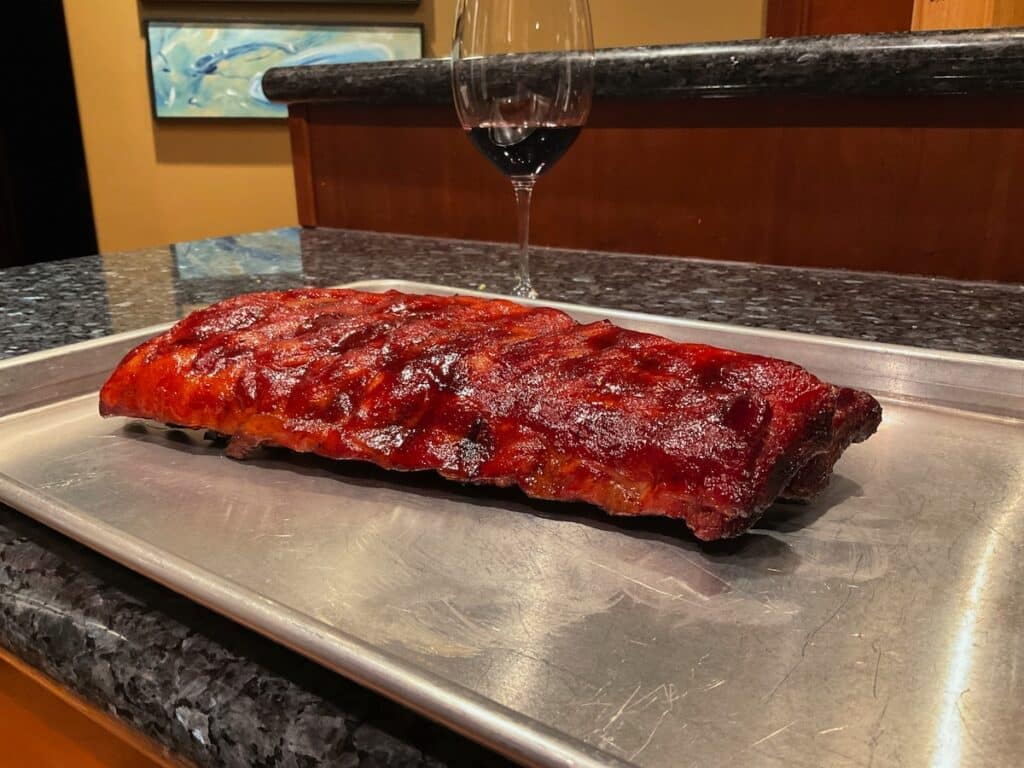 Ribs in late December is no longer just a dream thanks to our new Yoder Thermal Jacket. At about $270 US, it's not cheap but it saves pellets, constant checking, and the potential for weird temperature swings when what your meat needs is consistency. In our books, it's a win.
We definitely recommend that cold-weather citizens of Grill Nation with Yoder Smokers' pellet grills check it out.