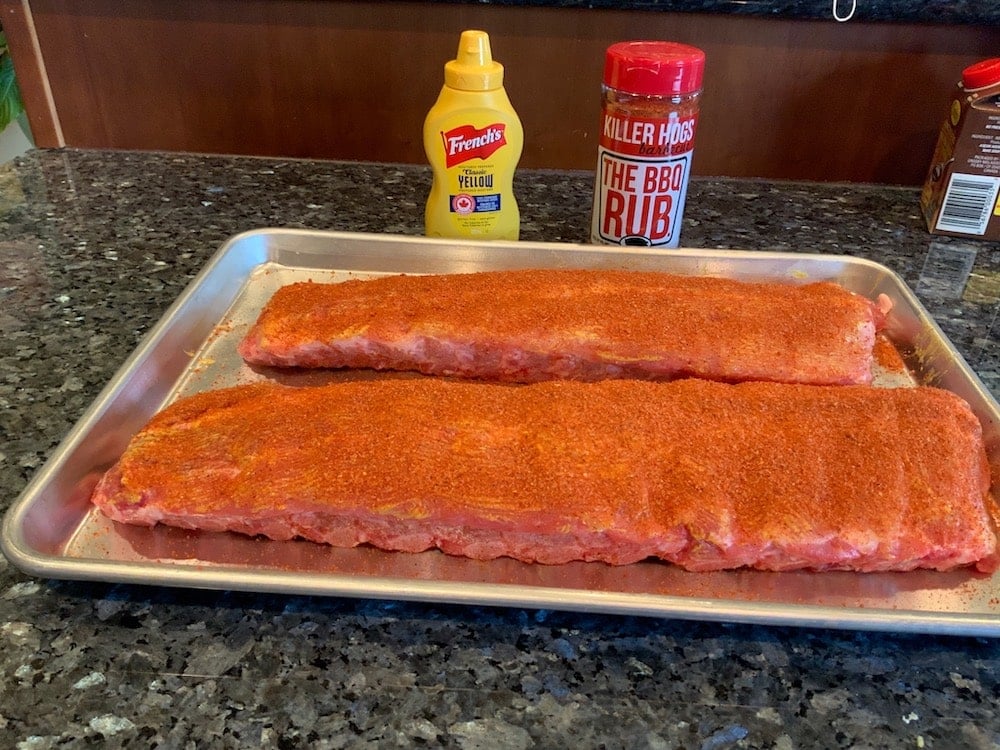 For those of you with years of smoky, lip-smacking pork rib bbq under your belts, this may seem like going back to square one. But it's such an important tip that it really isn't a tip at all; it's a non-negotiable necessity of rib making.
We're talking about removing the membrane or silver skin from the back of your pork ribs – and yes, there are better and worse ways to do it.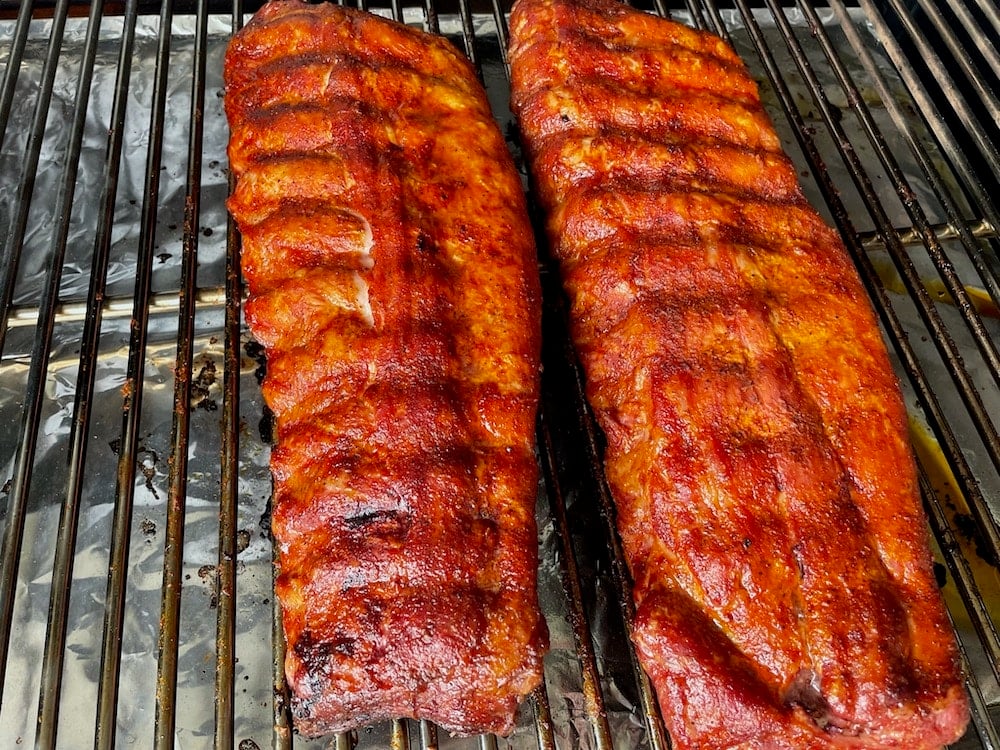 You will usually find a membrane on your pork ribs – glossy, connective tissue, a sort of shiny 'film' that lays over the bones. (Occasionally, butchers remove it for you. We've even bought pairs of racks where one rack had the membrane still attached, and the other had it removed. Bottom line: ALWAYS CHECK.)
The membrane absolutely NEEDS to be removed before oiling up, seasoning, or grilling. If you leave it in place, your flavours are not going to penetrate into the meat as desired. And worse – you'll be left with ribs that are unpleasantly tough and chewy since this tissue doesn't break down during cooking.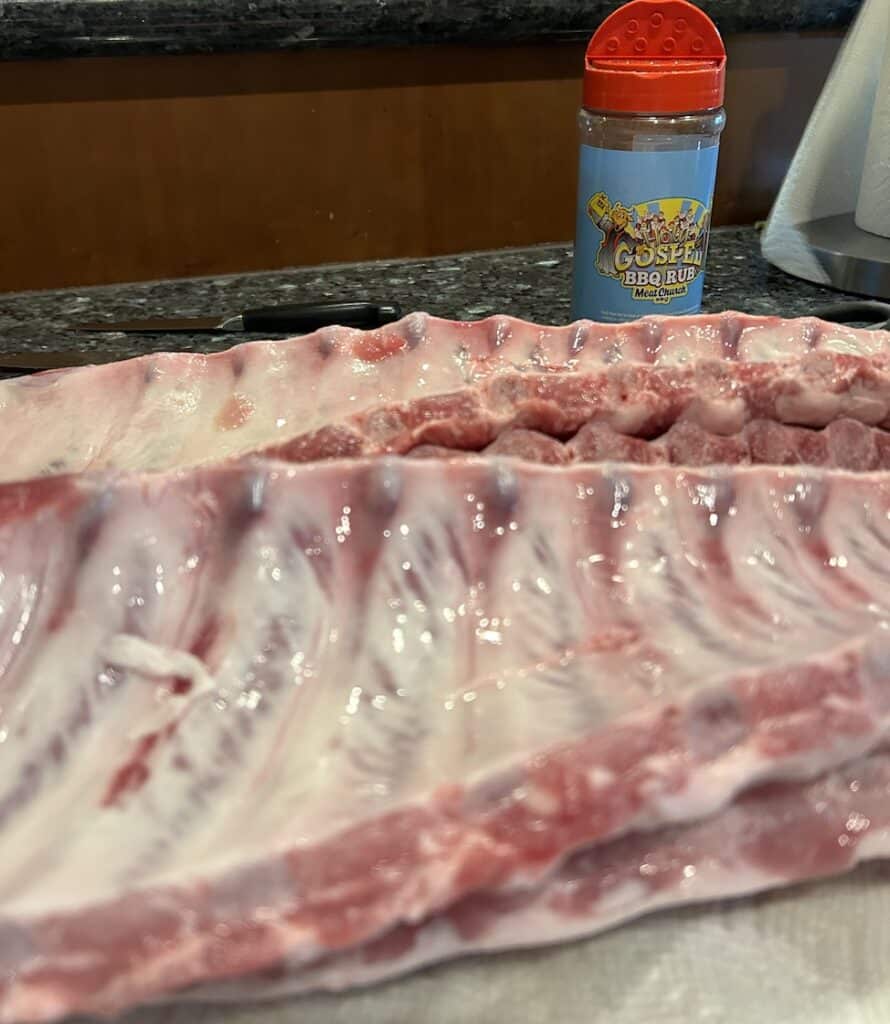 There are various techniques for removing the membrane. If you're using one that's different from what we describe below and it's working for you, keep doing it! Our hope though is that you're not simple hacking it off in little bits and strips – a messy, inefficient and time consuming process (we've been there). There IS a better way!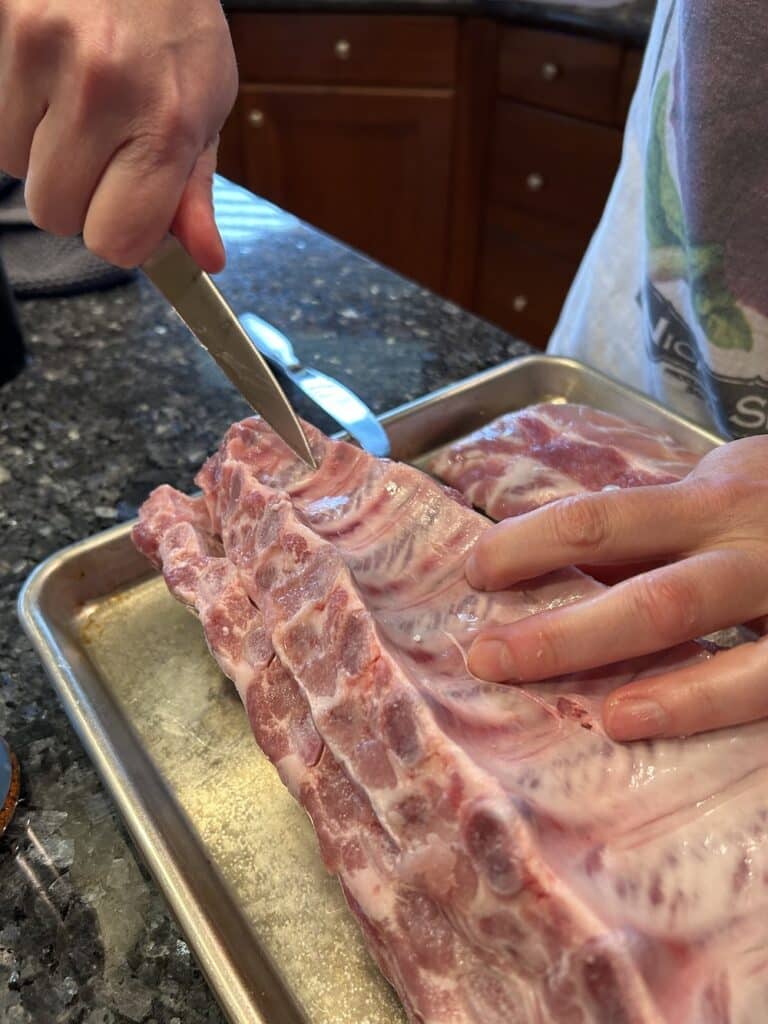 First, flip the rack over so that you're looking at the back side of the rack. If that tell-tale glossy filmy stuff is there, you've got yourself a membrane.
With the tip of a sharp paring knife, make a slit in the membrane. (We like to start at the "narrow side" of the rib rack.)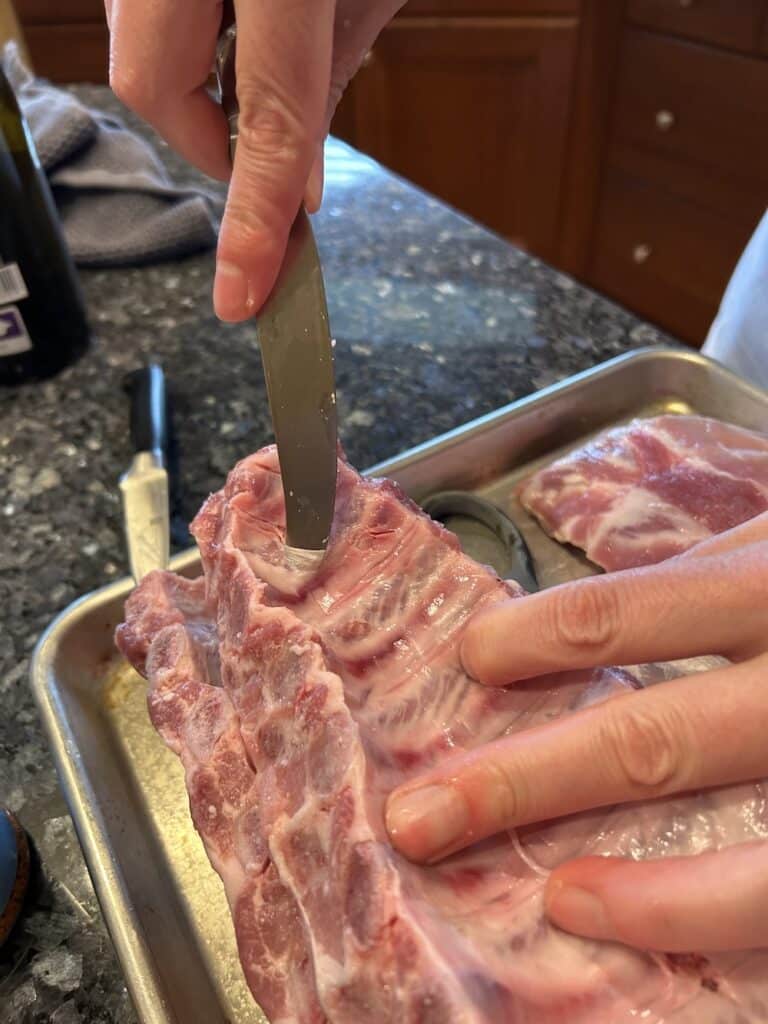 Next, take a regular dinner knife and slip it into and under the slit. Wiggle the knife around to begin loosening the membrane.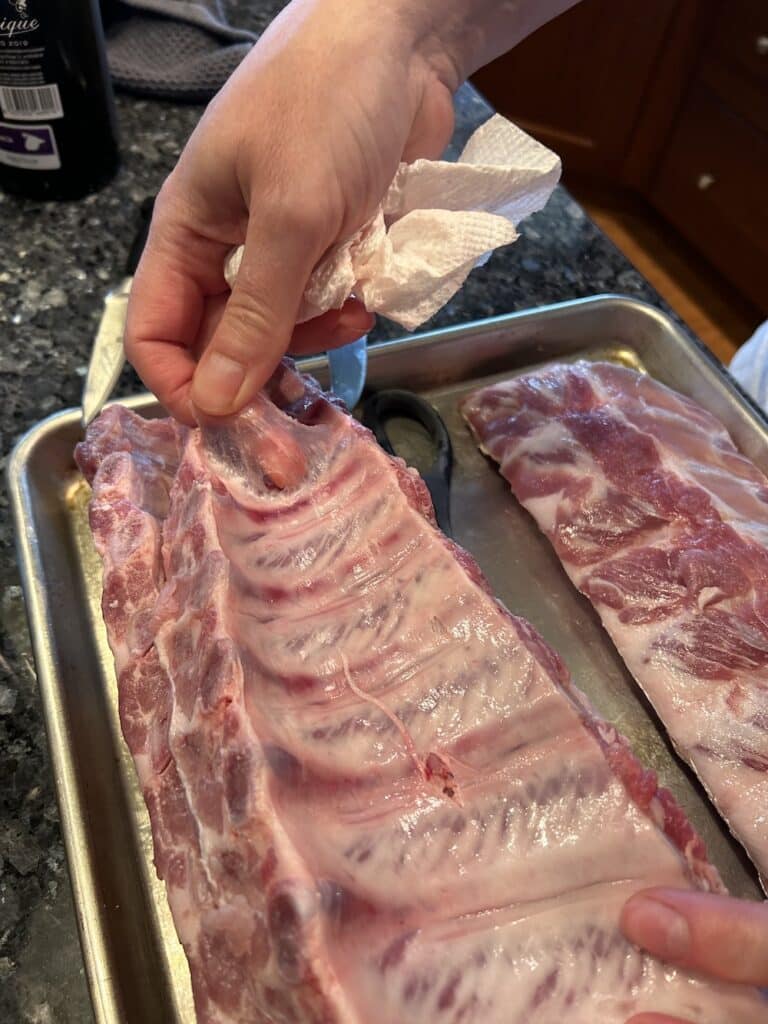 Put the knife down and wiggle it just a bit looser with your fingers. (This sounds like a lot of steps, but it only takes moments – especially when you get the hang of it!)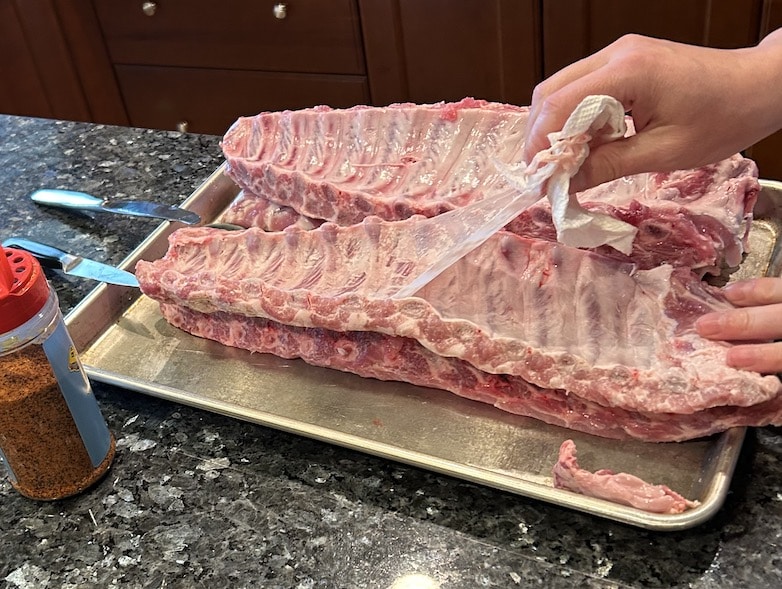 Now for the fun part: Holding a paper towel in your hand, grasp the loosened bit of membrane. Steady the rack, and pull the membrane along the rack to peel it off. It should come off in a clean motion with little effort. (Soooo satisfying…)
Discard the membrane, and season up your ribs to your heart's content.
Good eating starts with good preparation. Happy bbq, nation!